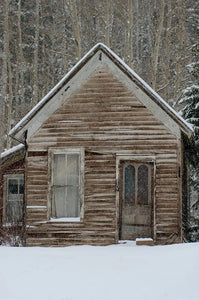 It's so cold out that my camera won't work when the wind blows. The last time this happened was during a blizzard that we hiked during at 12k feet in Colorado. The wind chill was -20F and both my digital camera and video camera shut off after a warning about the temps. This winter in Eastern Washington, it's felt like that every nearly weekend, at just 3k feet. We're next to a lake and this winter has just been worst than most, for a lot of the country really. Typically the weather in Colorado is pleasant, even during the winter...
---
You've picked out the perfect wall tapestry, you've cleared a spot on your wall, and then you have literally no idea what to do next. How do you get that beautiful drape from your hands to the wall so can have your insta-worthy moment beneath it? We're here to answer your SOS! Here's a step by step guide to three easy and creative ways to hang that baby up. Have more ingenious ways to decorate with wall tapestries? Comment below!  Rod Step 2: Get your tapestry. Measure and cut 1 inch long slits across the top, like a shower curtain. To...
---
I'm excited to announce that Lost Kat Photo was recently asked to provide the cover art for a Chicago based band's first album, and the album is out!  The band is GoodWood and their first album is called Wicker. They're a Rock and Blues fusion group who's been jamming and playing together for decades, til finally coming together to release their first full length album - a culmination of many years of work and dedication. The image, 19th Century Cabin Interior I is a scene from a restored mining town, high in the Rocky Mountains of Colorado. It's kind of my dream home...